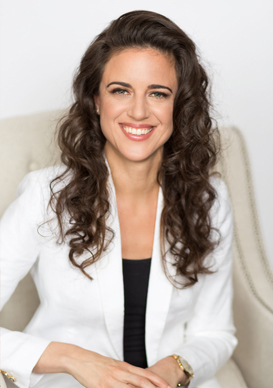 Nikki Moses
Nikki Moses is a nutritional consultant in the Los Angeles area. She is trained in Nutritional Balancing Science, which is a form of nutritional body correction that utilizes a hair analysis to view a person's unique body chemistry in order to then determine which exact combinations of nutrients are needed to correct it. This science was developed by Dr. Paul Eck and further developed by Lawrence Wilson, MD. Nikki trained directly under Dr. Wilson for eight years. She has taught this science to other practitioners and continues to work with hundreds of her own clients helping them to achieve their health goals — the natural way!


Kristina Moses
Kristina Moses is a fully-trained and certified Nutritional Balancing Science specialist. She mentored directly under Nikki Moses and Nutritional Balancing developer Dr. Wilson for over four years. She is also trained in Morphogenic Field Technique and Nutrition Response Testing. She has additional specialized knowledge in such areas as autoimmune and inflammation diets, fertility, sensitive cases and more. While Nikki and Kristina both review and assess every hair test done at Moses Nutrition, Kristina is the frontline contact for all new clients. She and Nikki work conjointly with many clients, as well.
Contact Information

Our office will be closed on Thursday 28th and Friday 29th for Thanksgiving. We will not be shipping orders on either of those days.
Our office is located at 815 W. Kenneth Rd., Glendale, CA 91202. Please note that office visits are by appointment only. Although our office is located in California, our clients are all over the United States and Canada! Since a hair analysis can be done by mail, anyone can start a program with us just by mailing a hair sample.
If you are in the area and want to schedule an office visit or have us cut your hair sample for you, call us at (818) 745-9558 or click here to go to our online scheduling.
For information on how to cut your hair sample, how to send it to us, what happens after you have sent it, what your custom program includes, pricing and additional services, go to Services and Pricing.
Many common questions have been answered on the Questions and Answers page, but if you have additional questions or need more information, please feel free to call us at (818) 745-9558 or email us using the form below! We are always happy to be of service!
Office Visits are by appointment only.

Our normal business hours are:
Monday to Thursday 11:00 a.m. to 7:00 p.m. Pacific Time
Fridays 11:00 a.m. to 5:00 p.m. Pacific Time
Our fax number is (818) 334-5615.

FOR MORE INFORMATION see the Hair Sampling section of our Questions & Answers.


For more information:
Call (818) 745-9558 or Email using the form below.
NOTE: Nutritional Balancing Science and Hair Mineral Analysis do not diagnose, treat or cure any diseases, and are not substitutes for standard medical care. Nikki Moses is not a medical doctor. She operates as an unlicensed nutritional consultant only. None of the statements on this site have been evaluated by the FDA. Nothing on this site is intended to discourage anyone from seeking or following the advice of a medical doctor.